How do you choose the right tree company in Springfield? Not every tree care company is alike, which is why it's vital that you find experienced, reliable contractors knowledgeable in the services you need to have done.
Homeowners and commercial property owners should also realize that a landscaper is not usually qualified to offer the same services as a tree removal or tree care company. Pruning and tree cutting are also best left to the pros! To help keep your property in good condition, check out a few tips for finding the right tree care and removal service.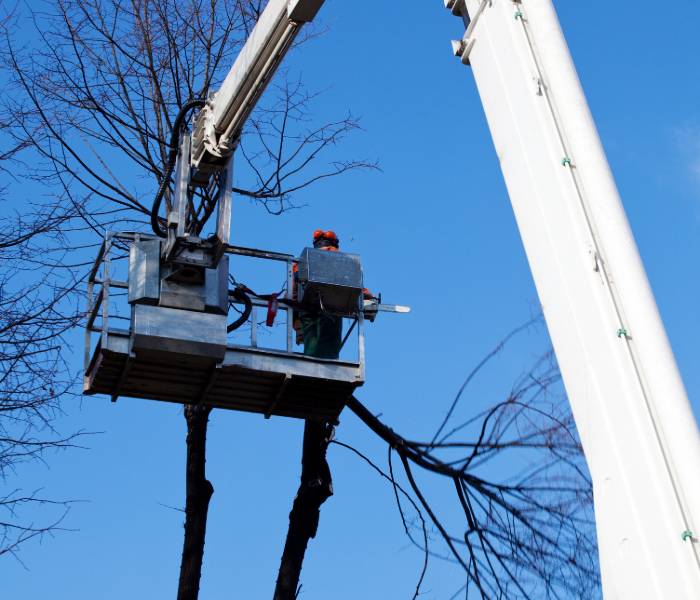 What Makes a Good Tree Company in Springfield?
One vital consideration when hiring a tree company in Springfield is that a contractor shouldn't be overly quick about wanting to remove a tree, but also shouldn't promise that he or she can somehow revive a dead or decaying tree! If you have a beloved tree on your property with overgrown branches or a very large crown blocking sunlight and fresh air, regular pruning might be all that's needed to keep that tree healthy and thriving.
On the other hand, some trees are simply not salvageable or present such a danger to people and property that it's better to remove them. Dead trees simply cannot be saved or somehow revived, and not all leaning trees can be fixed with bracing and cabling.
When choosing a tree service contractor in Springfield, note if they answer your questions about a tree you want to keep or one that you assume needs removal. They should answer all your questions clearly and explain why removal is recommended or if you have options for keeping a tree, so you can make the best decision for your property.
Choosing a Good Tree Company in Springfield
Along with offering a few options for your tree care needs, or ensuring that a dead or dangerous tree is removed as needed, a good tree company in Springfield is experienced! Years of industry experience will give contractors the skills and know-how needed for safe tree trimming and pruning. Since no two trees are alike, only hands-on experience on a variety of properties and projects can teach a tree care contractor how to manage proper cutting, tree removal, stump grinding, and the like.
Good reviews are also vital when it comes to finding a reputable tree care company. While an occasional bad review can be written off as a fluke or just an irritable customer, use caution if you notice several poor or even mediocre online reviews for a company. This can indicate a negligent attitude toward their services or a lack of experience, which can translate into a poor-quality job on your property.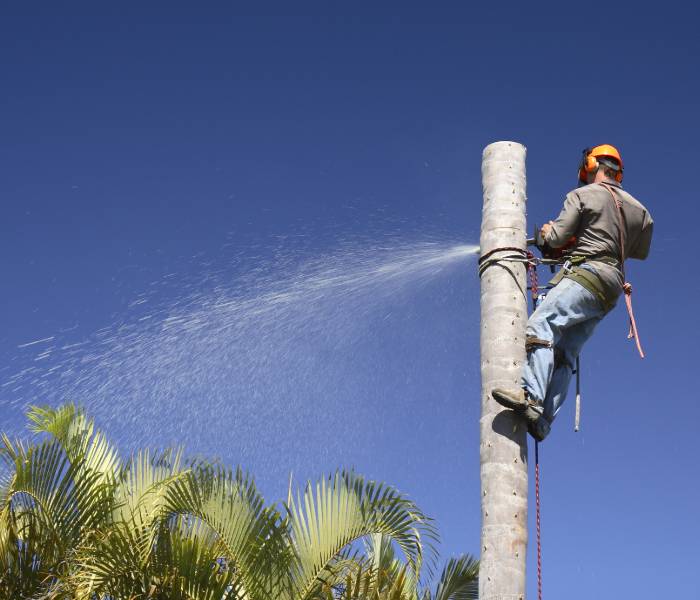 Every qualified contractor should also start with a full tree and property assessment, no matter the services you need. While some tree care contractors might offer a general quote over the phone, he or she should also visit your property in person to check a tree's overall size and health, nearby power lines or structures that must be avoided during pruning or removal, and other such factors. A full assessment will ensure your contractor understands the scope of the work and that you won't face hidden or unexpected fees after the work is completed!
Our Professional Tree Services Are Worth It!
If you're calling around for various tree services, you might start to wonder if their price is worth it and if a tree really needs regular pruning, and if you can manage certain services on your own. First, note that tree care is similar to caring for your garden; just as pulling weeds and tilling soil lets your vegetables grow healthy and hearty, pruning and other care keeps trees healthy and vibrant!
Removing overgrown branches saves a tree's energy while increasing sunlight and fresh air circulation. Cutting away dangerous branches also eliminates the risk of property damage, keeping those branches from scraping on rooftops or falling onto homes, fences, and vehicles below.
Removing a dead tree also eliminates the risk of that tree snapping and falling! Stump grinding removes this tripping hazard and also keeps your property looking its best. However, all these services are best left to a pro. Tree pruning and cutting are both dangerous for amateurs, and improper tools and techniques can result in costly property damage and serious injury.
Springfield Tree Removal Services is happy to bring this information to our readers and hopefully, it helped you in your search for a tree company in Springfield. If you need pruning, removal, or stump grinding, trust our reliable, experienced Springfield tree service contractors. We have decades of experience in the industry and ensure quality services for every project. To find out more, give us a call today.